Single Application
Based on user feedback, usage observations, and internal discussion, we've merged Insomnia Designer and Insomnia Core. Following the Insomnia 2021.1 release there will no longer be an Insomnia Core or Insomnia Designer, only Insomnia.
When you start Insomnia users will be presented with the Dashboard, a new way to manage Design Documents and Request Collections (previously named workspaces).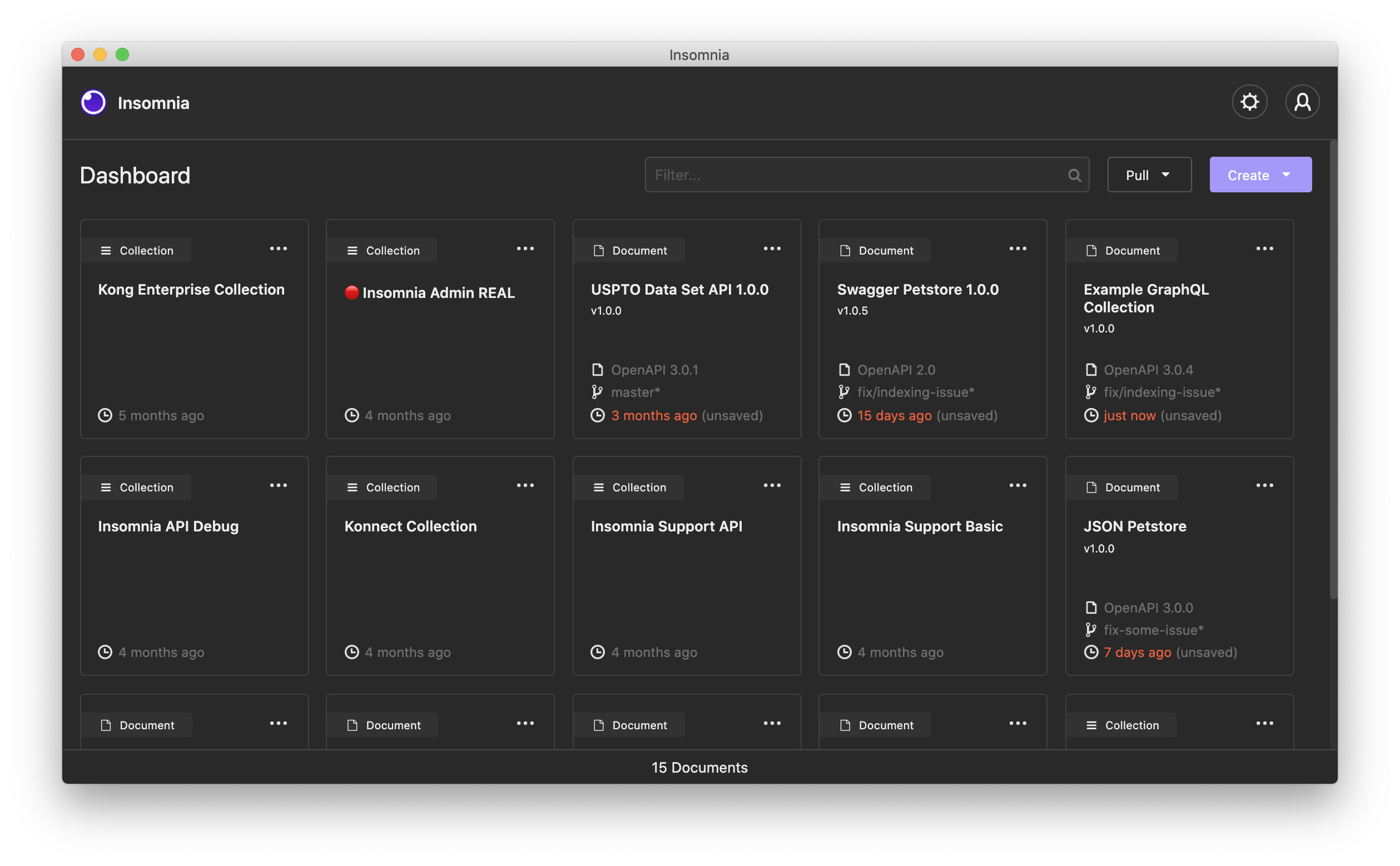 Once inside a Request Collection, Insomnia users will feel very much at home, while there are some changes, we tried to keep them to a minimum to retain the simplicity of Insomnia that we all enjoy.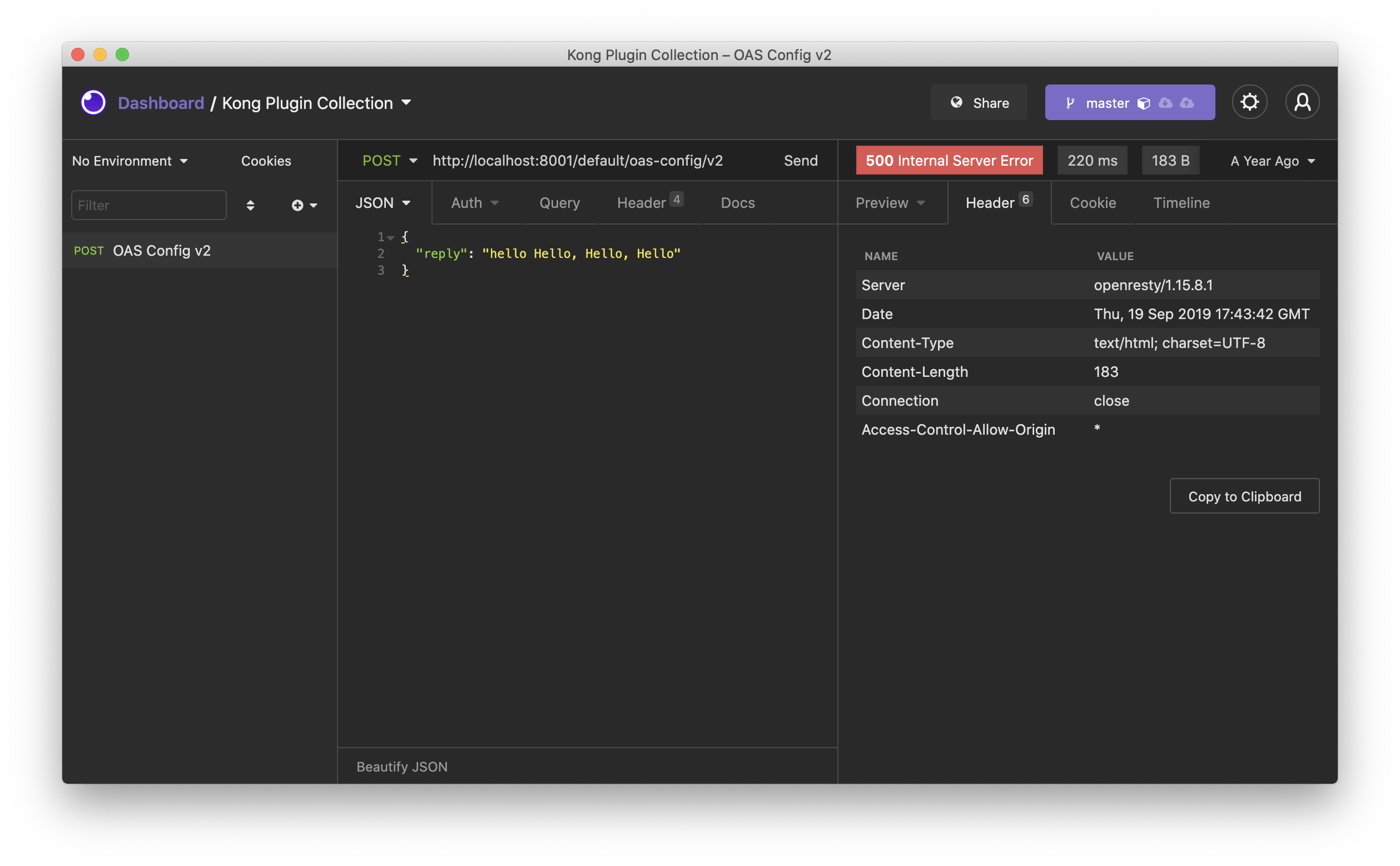 If you were a user of Insomnia Designer you will be presented with a data migration flow asking you what data you would like to migrate.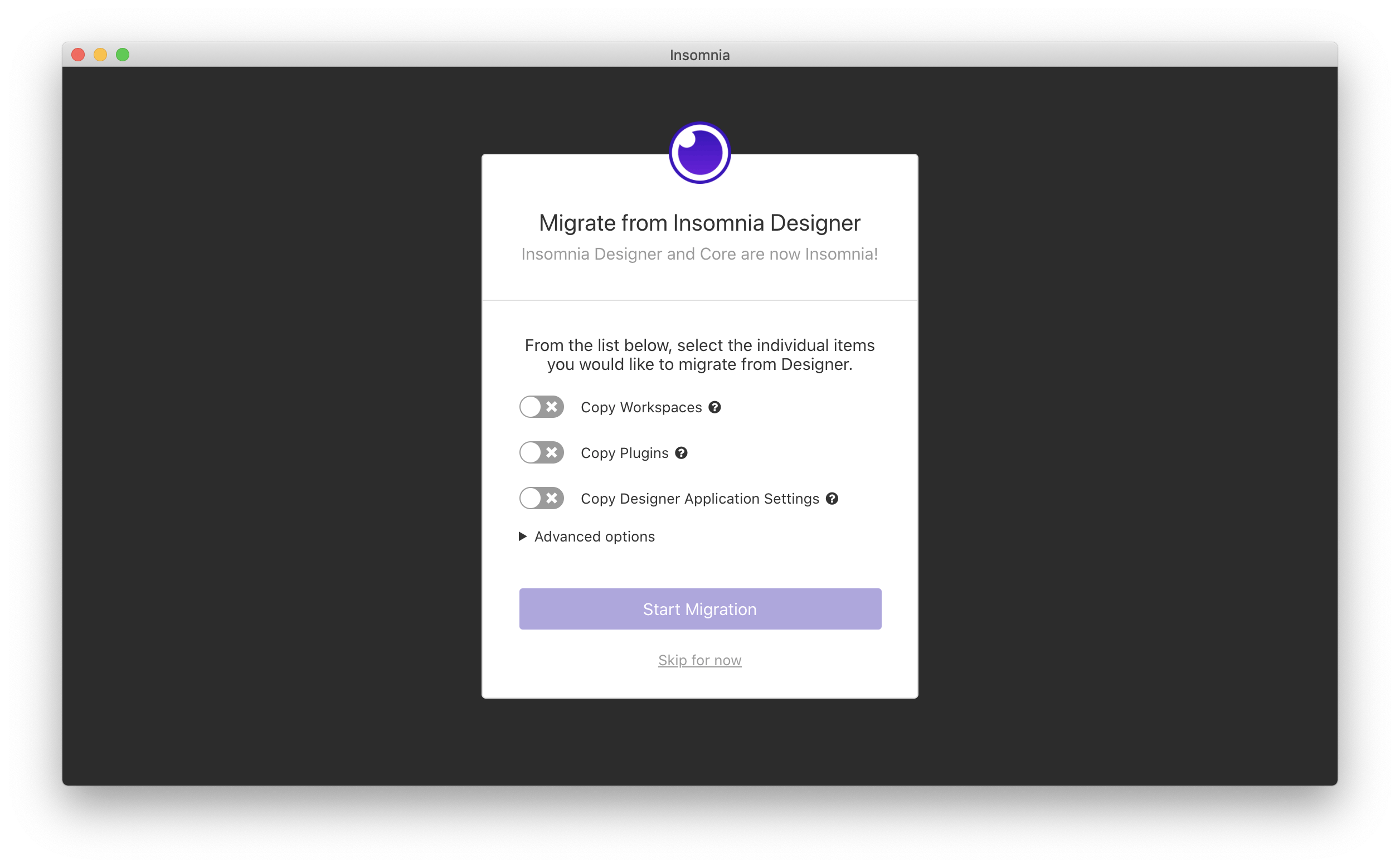 If you decide to skip the migration, you can always re-open the data migration flow through Application Preferences > General >  Migrate from Designer.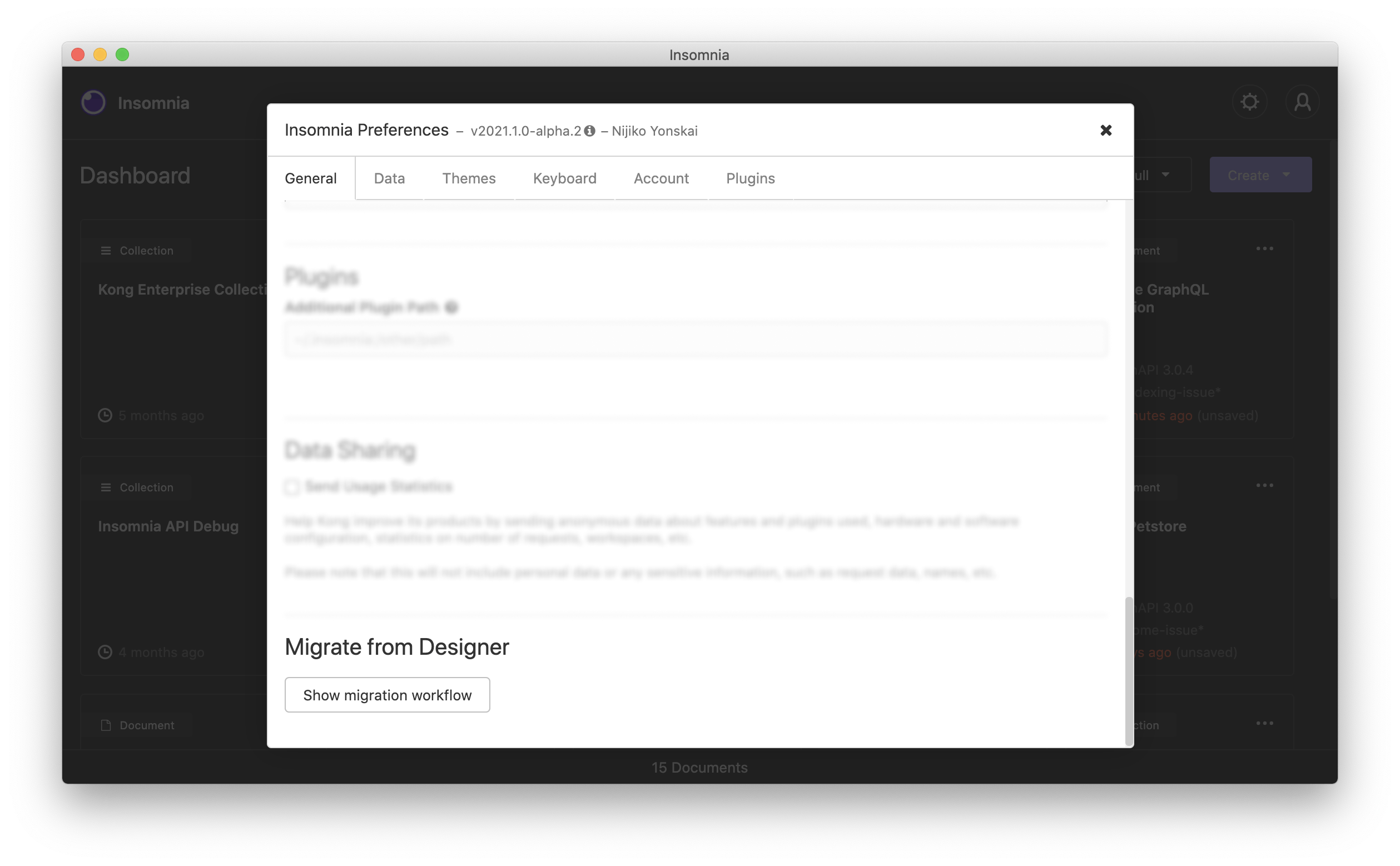 The Version Control Sync menu and button can now be found in the top right corner of the application header: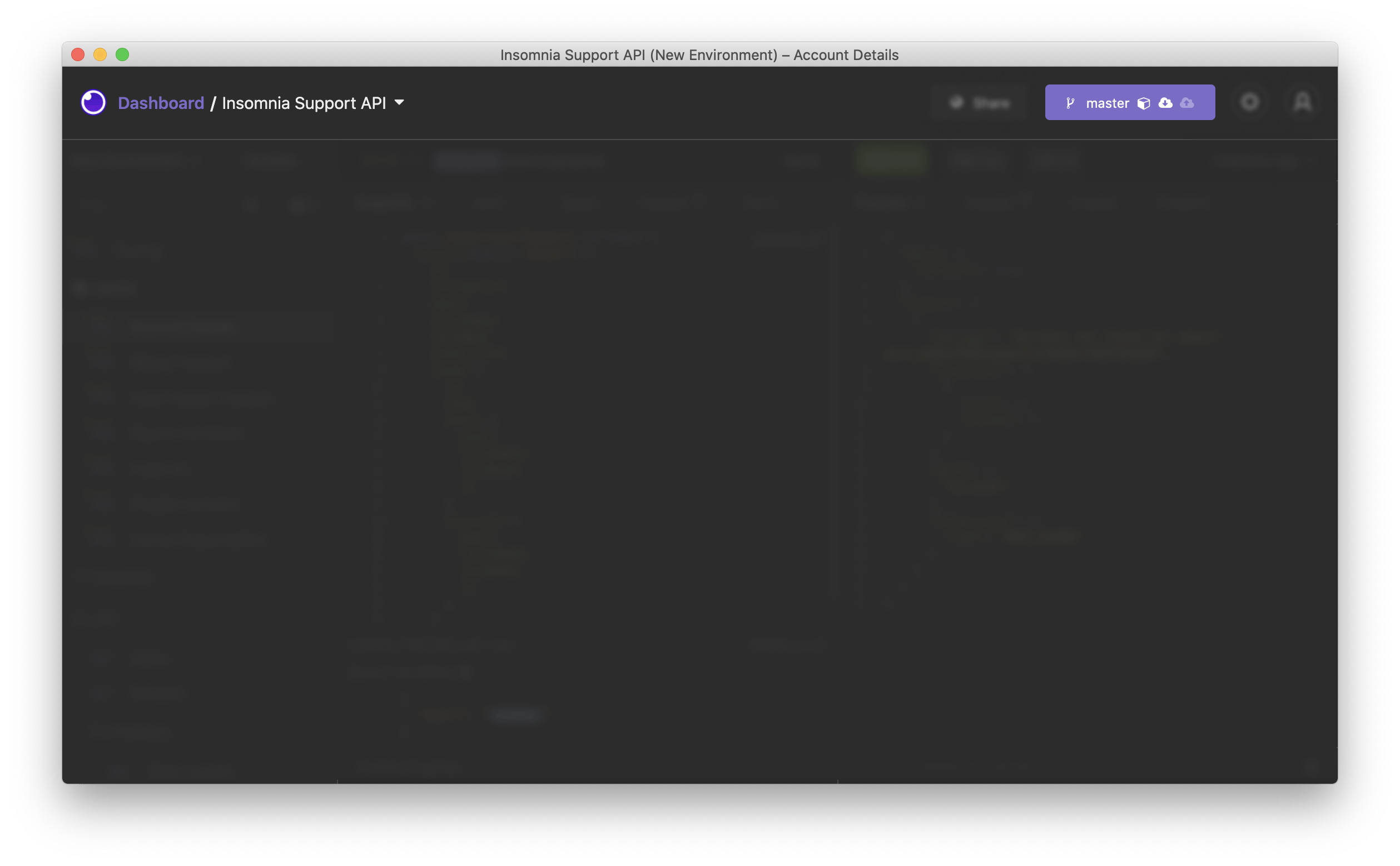 The remote pull menu has also been moved to the dashboard next to the create menu and is visible once logged in: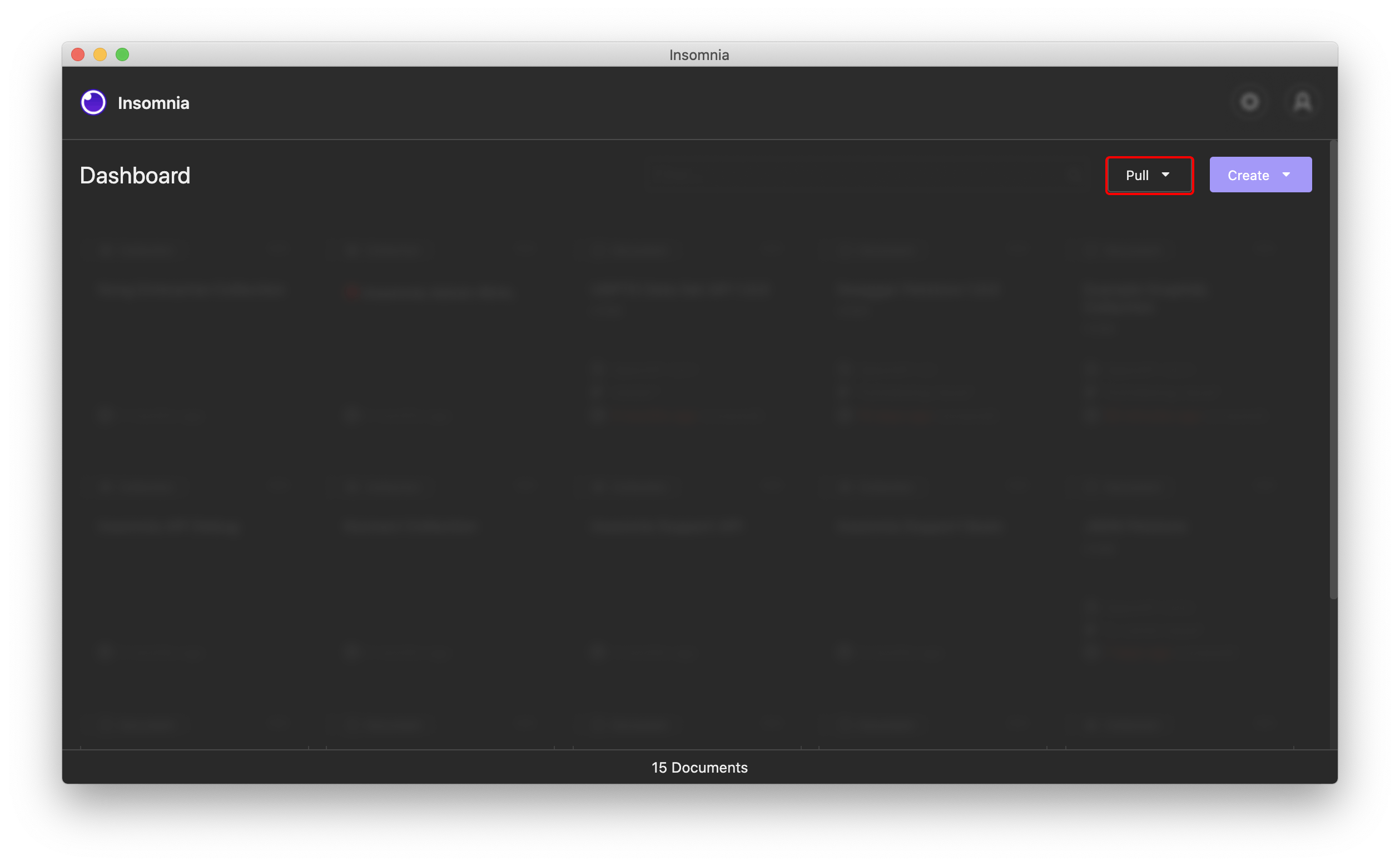 As a part of the merge, we have also bundled the Kong Plugin Bundle as a core plugin. Users familiar with Designer can now find their plugin actions under the document dropdown as seen below, this change was done to reduce header clutter and allow for future actions.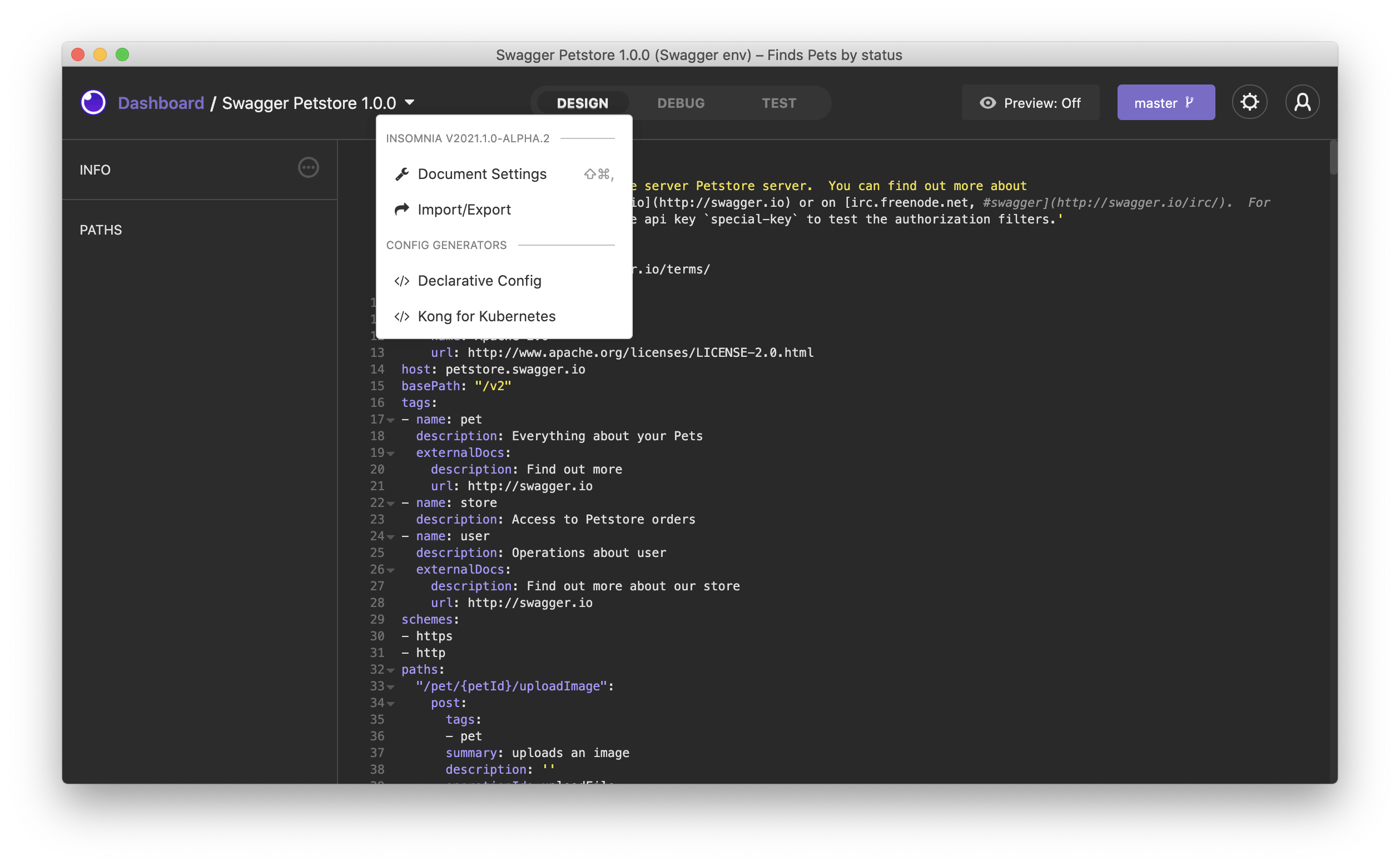 Improved protofile support
The Select Proto File dialog now supports multi-file and directory import for .proto files for GRPC requests.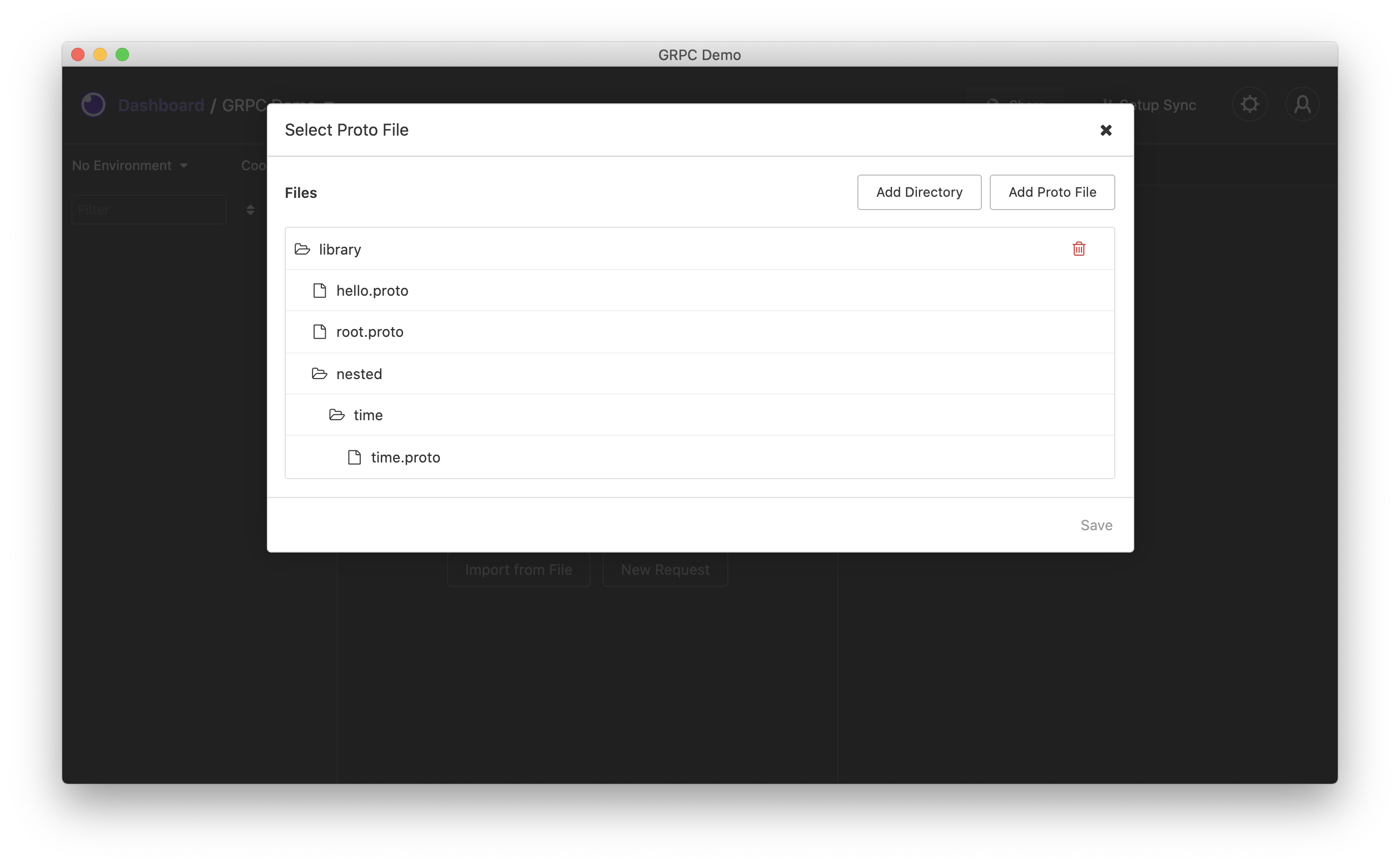 Template tag support for gRPC
You can now use template tags for gRPC hosts and bodies.
Portable application support for Windows
Windows users now have the option to install Insomnia as a portable application, the portable binary can be found on the Insomnia Github releases page.
Automatic request collection generation improvements
We've made several updates to how we handle automatic generation of request collections to preserve user data while switching between the design and debug activities based on both user feedback and direct user input.
Now while switching between design and debug within a design document, changes from the specification to the request collection are now additive only, meaning that existing values and modifications to requests will not be overwritten.
In addition to preserving user data while switching between Design and Debug, the selected environment is also preserved.
Note: During QA, we identified a known issue where if you add an element in-between array elements inside of the specification and switch to the debug activity the element added will inherit the values of the array element that it took the place of. For now users can work around this issue by adding new elements to the end of the array.
Breaking changes
This release also contains the following breaking changes.
Legacy sync has been deprecated
With the release of Insomnia 2021.1, Legacy Sync has been deprecated in favor of version control which has been promoted to stable. Read more here.
Cloning repositories now requires a .git suffix
With this release to better support other platforms and workflows such as Azure DevOps cloning repositories now requires explicitly having the .git suffix.
Existing settings and repositories should not be affected by this change.
CLI - Default application directory has changed
With the merge of Insomnia Core and Insomnia Designer, the Insomnia CLI now looks at the Insomnia application data directory by default.
Notable Fixes
Fixed an edge case where the auto-complete dropdown would not close
Fixed issue where resizing gRPC requests would cause scaling issues
Fixed issue where generating JSON from OpenAPI caused an infinite loop
Fixed issue where GraphQL explorer text was not selectable
Fixed issue where file inputs where not handled properly when copying multipart requests as cURL
Fixed issue where generating cURL was broken due to missing cookie expiry field and value
Additions and Other Improvements
Insomnia Application
Updated the SSL trust store
Added RPC type acronyms to method selector for gRPC requests
Added loading state when committing changes with Git Sync
Added the ability to resize design and unit testing panes
Added support for actions in template tag plugins
Added ability to clear values in the prompt tag
Added ability to clear the OAuth2 session under advanced options field
Added YAML linting support for Request Collections
Added ability to reveal passwords inline
Added end markers to end of route paths when generating Kong declarative configuration
Improved sorting for the GraphQL explorer, items are now sorted alphabetically
Improved handling of plugin installation warnings
Improved ordering of requests in template tags, they now follow the sidebar sorting order
Improved experience when importing GraphQL cURL command
Improved experience when changing font size
Improved Kong declarative config generation to prefer OpenAPI operationId over generated values.
Changed it so that the last imported URL is now cached
Insomnia CLI (Inso)
Added support for linting specification files
Thank You
Last but not least, a huge shoutout to everyone who contributed to this release of Insomnia!